CO-AUTHOR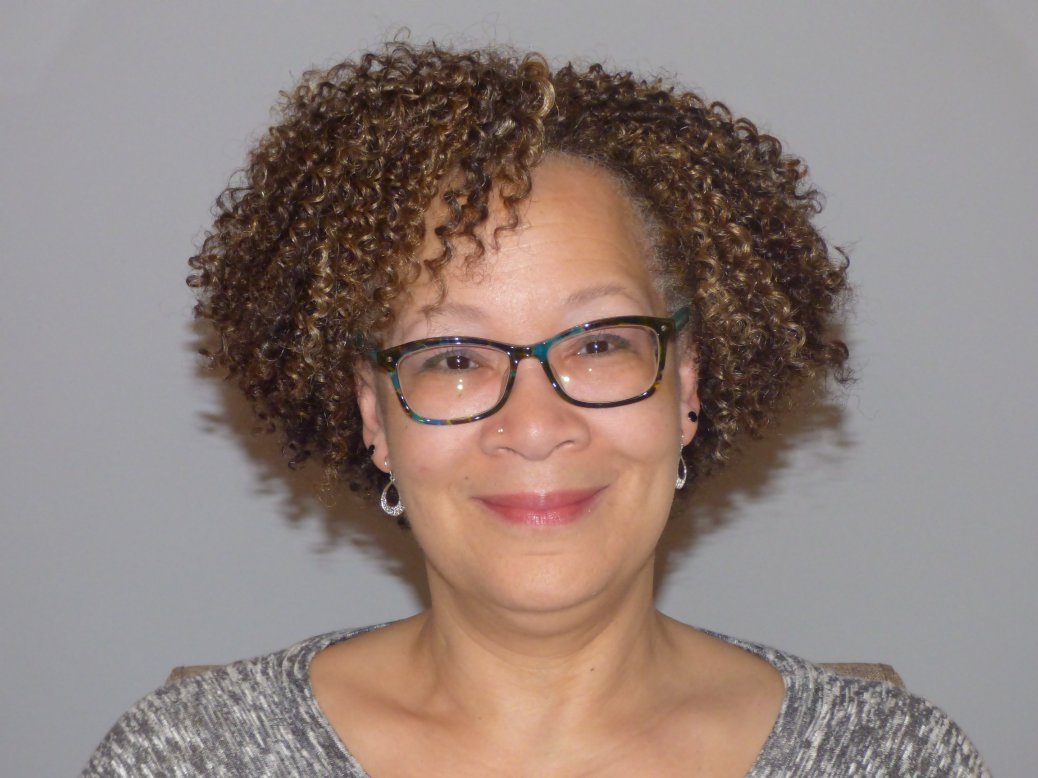 MARCIA L. MCNAIR
the mother of two sons, grew up in New Jersey and moved to New York shortly after her college graduation. She has lived in both Harlem and Queens, but has resided on Long Island for over twenty years. She earned her bachelor's degree in English from Dartmouth College and her master's degree in Writing from New York University. McNair was an assistant editor at Essence Magazine and is currently an Associate Professor of English, Journalism, and Women's Studies at Nassau Community College. She is the former coordinator of the NCC African American Read-In and a current member of the Black History Month Committee and the Secretary for the Black Women's Initiative (a student retention program).
In addition, she was an adjunct professor of English at Molloy College, where she taught African American Literature, for over five years. She served on the Uniondale Community Council Executive Board for two years. She is the Executive Director and Founder of Long Island Girl Talk, a program for teen girls interested in media, and a co-host on Café Long Island, a public access television series. McNair's essay, It Takes a Lioness to Raise Young Lions, appears in Issues in Feminism/ An Introduction to Women's Studies/Fifth Edition (Mayfield, 2001). Her creative nonfiction story, Before We Were Gangstas, won honorable mention in the National New Millennium Writers Creative Nonfiction contest in 2003 and appears in the anthology, Memoirs in the Light of Day (Lamberson Corona Press, 2008).
In 2006 and 2007, she received a grant from the Long Island Council for the Arts for her collaborative performance, Diary of a Mad Black Feminist, now known as the award-winning Sistas on Fire! Her poem Long Island Just Isn't Long Enough is featured in Seasoned Women (QuadraSoul, 2008), an anthology of women's poetry and performed by Composer Leonard Lehrman at the opening of Hofstra University's Suburban Conference on Diversity in 2009. An excerpt from her first novel, E-Males (Aya Press, 2007), was performed at the Schomburg Center for Research in Black Culture in 2009 . Her professional memberships include Sigma Delta Chi (the Society of Professional Journalists) and the American Association of University Women.
CO-AUTHOR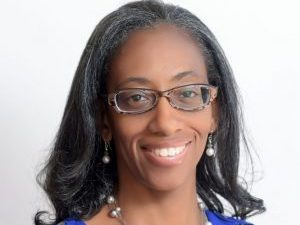 ANISSA D. MOORE
attended Hunter College, City University of New York where she received her Master of Arts degree in Communications/Media Studies. A Brooklyn native, she joined the full-time Communications faculty at Nassau Community College, State University of New York in 1996. She was the first African American to secure a tenured position in the Communications Department.
In July 2006, she was elected Chairperson of the Communications Department.
She is the first African-American woman to serve as the Academic Chairperson. In
January 2011, Prof. Moore was appointed as the Dean of Social & Behavioral Sciences at Nassau Community College. She is the first African American woman
to serve in this administrative position. Anissa is currently a Full Professor at Nassau.
Anissa is committed to social justice. She has served within numerous organizations which focus on mentoring at-risk women and children in New York
City and Long Island. Ms. Moore has also served as a mission worker to the Mississippi Delta and Detroit, Michigan.
Anissa is a playwright, poet and choral director. Ms. Moore's creative works
include the collaboration: Sistas on Fire! a drama newsical regarding the African-
American woman experience. Furthermore, she served as a Contributor for the
Judson Press book: Women at the Well: Meditations for Quenching Our Thirst Vol. 2. She recently completed Mad Girl: Reflections on Race, Class and Gender, a
collection of personal essays which will be released in Fall 2017.
Anissa is a recent recipient of the John L. Kearse Trailblazer Award granted bythe Economic Opportunity Commission of Nassau County for her outstanding leadership in Nassau County. On November 3, 2015, Anissa D. Moore became the first African-American woman elected to the Long Beach City Council. Anissa Moore embraces the motto of her shero, Shirley Chisolm: "I am and always will be
a catalyst for change."
PRODUCER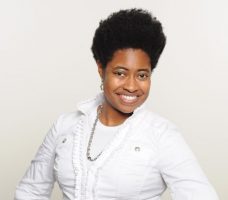 KWAMARA DENISE THOMPSON
started her career in the performing and theatre arts when she was afforded a grant from the Geraldine R. Dodge Foundation to produce a documentary on race relations at the age of 17, which was then shown at their annual Poetry Festival at the New Jersey Performing Arts Center to rave reviews. She went to New York University's Tisch School of the Arts. While there, she won the Rita and Burton Goldberg Scholarship for her play, Two Blind Mice, and also had a run of her play, Evolve in London. She started PEACE, a youth filmmaking program in NJ, which won the Links National Award for Youth Development. While she is no longer directly involved with PEACE, she lectures, conducts workshops, and speaks on an abbreviated version of PEACE's program and impact, in a series called iStory™.
Additionally, she is the founder and principal of Thompson Education Consulting (TEC). TEC consults with non profits, k-12 education institutions as well as small businesses and individuals who are looking to become entrepreneurs.
DIRECTOR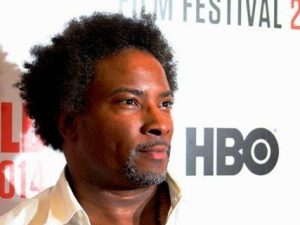 MARQUIS SMALLS
was born and raised in Bed-Stuy Brooklyn. He went on to graduate from The Pennsylvania State University, with a Bachelor of Arts degree in African/African-American Studies and a minor in Sociology. Upon graduating from Penn State, enrolled at New York University's continuing education screenwriting program.
In 2005 he started Homegrown Productions. Since that time, he has written eleven feature screenplays, written, directed and produced 14 short films that have won various awards and have screened at over 50 film festivals including, the Cannes short film corner, American Black Film Festival, Urbanworld, Pan-African, IBFF Nashville, HBO NYLatino, Athena, Reel Sisters, Gene Siskel Black Harvest, BHERC in LA, Langston Hughes in Seattle, Run & Shoot Filmworks in Martha's Vineyard and internationally in Amsterdam, South Africa, London, Jamaica and Abu Dhabi.
As a 2013 New York Foundation of the Arts Screenwriting Fellowship recipient, Marquis won a grant for his screenplay MOMMAS BOY. In 2014 Marquis directed his first feature length "docu-tainment" film entitled, HATING OBAMA, which was released in May 2015 by Moguldom Studios and was available on the STARZ channel, iTunes, Google Play, and Amazon Prime.
CHOREOGRAPHER/MUSICAL DIRECTOR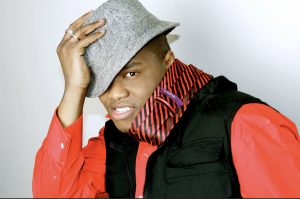 JUSON WILLIAMS
is thrilled to bring Sistas on Fire back to life, after being the original Musical Director/Composer and Choreographer. Juson is a 5 time Audelco Award Winner for his Choreography and Musical Direction in the Hit Off Broadway Choreopoem "BLACK MAN RISING" and "FLAMBEAUX". He is also a Midtown International Theatre Award Winner for his work in "RESURGENTS". Juson has Directed and Choreographed many shows such as Grease, Smokey Joes Cafe, Hairspray, Hair, Wild Women of Planet Wongo, and so many more. Juson is the founder of JW's Inspirational Singers Who has sung with Sam Smith at the 60th annual Grammy's, Shania Twain, on the Today Show, The Pentatonix and Jordan Smith, at the Rockefeller Tree Lighting Ceremony, The original David Bowie Band for Bowie around the world tribute. Juson's blessings are plenty and If you want to use us for recordings, concerts, commercials, background singing, etc, contact us: jwsinspirationalsingers@gmail.com
We will make your event unforgettable just as Sista's On Fire will be.
STAGE MANAGER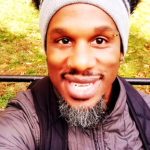 LaQuin J. B.
I've been doing background and for front vocalist work semi professionally and professionally, since the age of 11, up until today.

I've also been working with and for the production with TBT Photography & Film. Now for two and a half years.

For the Vocalist part of my career. I've worked with many artist. Mainstream and underground, in the industry. Including Juson Williams.

For the Production/Clerical part of my career. I've worked with many as well. Such as Billy in Judi Shepard, from Gotta Sing NYC.

And currently, Derrick AKA Taiger Williams, Who's the Owner and CEO of TBT Photography & Film Inc.

My Handles: