PRODUCER & AUTHOR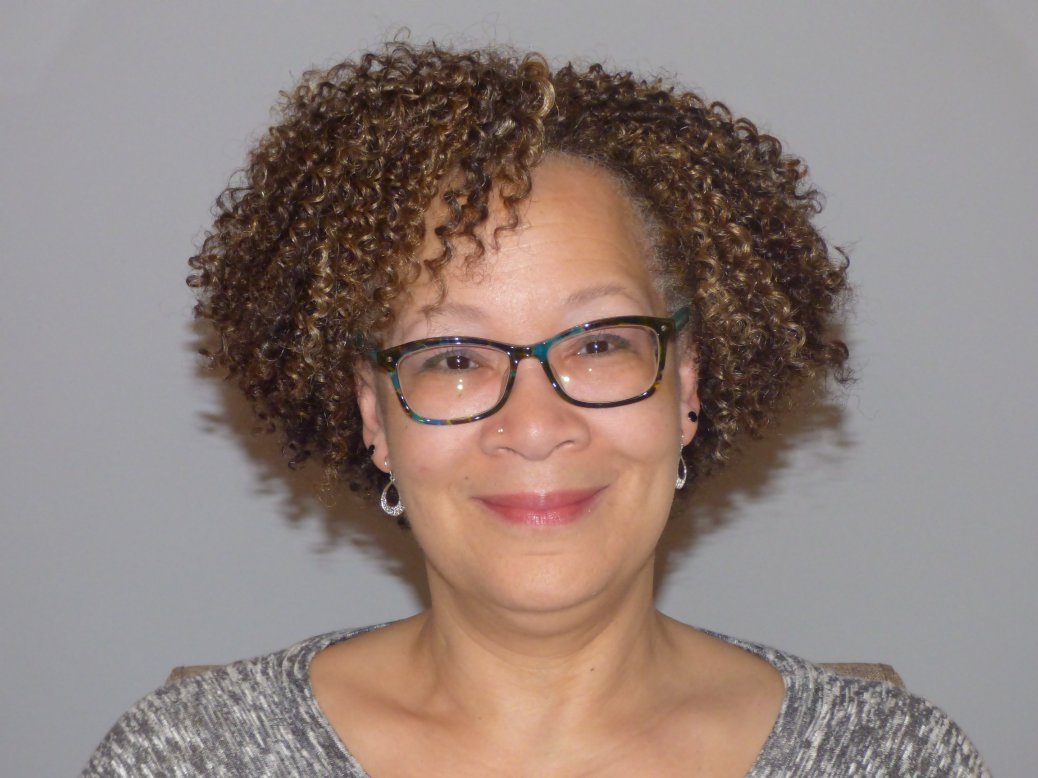 MARCIA L. MCNAIR
the mother of two sons, grew up in New Jersey and moved to New York shortly after her college graduation. She has lived in both Harlem and Queens, but has resided on Long Island for over twenty years. She earned her bachelor's degree in English from Dartmouth College and her master's degree in Writing from New York University. McNair was an assistant editor at Essence Magazine and is currently an Associate Professor of English, Journalism, and Women's Studies at Nassau Community College. She is the former coordinator of the NCC African American Read-In and a current member of the Black History Month Committee and the Secretary for the Black Women's Initiative (a student retention program).
In addition, she was an adjunct professor of English at Molloy College, where she taught African American Literature, for over five years. She served on the Uniondale Community Council Executive Board for two years. She is the Executive Director and Founder of Long Island Girl Talk, a program for teen girls interested in media, and a co-host on Café Long Island, a public access television series. McNair's essay, It Takes a Lioness to Raise Young Lions, appears in Issues in Feminism/ An Introduction to Women's Studies/Fifth Edition (Mayfield, 2001). Her creative nonfiction story, Before We Were Gangstas, won honorable mention in the National New Millennium Writers Creative Nonfiction contest in 2003 and appears in the anthology, Memoirs in the Light of Day (Lamberson Corona Press, 2008).
In 2006 and 2007, she received a grant from the Long Island Council for the Arts for her collaborative performance, Diary of a Mad Black Feminist, now known as the award-winning Sistas on Fire! Her poem Long Island Just Isn't Long Enough is featured in Seasoned Women (QuadraSoul, 2008), an anthology of women's poetry and performed by Composer Leonard Lehrman at the opening of Hofstra University's Suburban Conference on Diversity in 2009. An excerpt from her first novel, E-Males (Aya Press, 2007), was performed at the Schomburg Center for Research in Black Culture in 2009 . Her professional memberships include Sigma Delta Chi (the Society of Professional Journalists) and the American Association of University Women.
CO-AUTHOR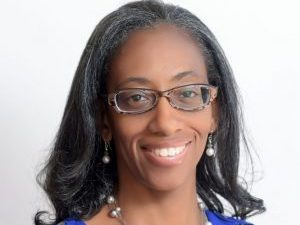 ANISSA D. MOORE
attended Hunter College, City University of New York where she received her Master of Arts degree in Communications/Media Studies. A Brooklyn native, she joined the full-time Communications faculty at Nassau Community College, State University of New York in 1996. She was the first African American to secure a tenured position in the Communications Department.
In July 2006, she was elected Chairperson of the Communications Department.
She is the first African-American woman to serve as the Academic Chairperson. In
January 2011, Prof. Moore was appointed as the Dean of Social & Behavioral Sciences at Nassau Community College. She is the first African American woman
to serve in this administrative position. Anissa is currently a Full Professor at Nassau.
Anissa is committed to social justice. She has served within numerous organizations which focus on mentoring at-risk women and children in New York
City and Long Island. Ms. Moore has also served as a mission worker to the Mississippi Delta and Detroit, Michigan.
Anissa is a playwright, poet and choral director. Ms. Moore's creative works
include the collaboration: Sistas on Fire! a drama newsical regarding the African-
American woman experience. Furthermore, she served as a Contributor for the
Judson Press book: Women at the Well: Meditations for Quenching Our Thirst Vol. 2. She recently completed Mad Girl: Reflections on Race, Class and Gender, a
collection of personal essays which will be released in Fall 2017.
Anissa is a recent recipient of the John L. Kearse Trailblazer Award granted bythe Economic Opportunity Commission of Nassau County for her outstanding leadership in Nassau County. On November 3, 2015, Anissa D. Moore became the first African-American woman elected to the Long Beach City Council. Anissa Moore embraces the motto of her shero, Shirley Chisolm: "I am and always will be
a catalyst for change."
DIRECTOR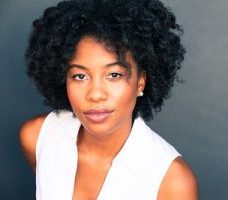 AHDREAM SMITH
Chicago born, Southern raised, is the walking embodiment of city bustle and southern charm. After graduating with a bachelor's degree in American Studies and working in the corporate world for a couple of years, thoughts of her childhood dream began to bubble up. Shortly after, she decided to leave the comforts of her job and pursue the performing arts full time. She enrolled in the world-renowned Broadway Dance Center and William Esper Studio for acting and began taking classes. Since making the decision, she has worked on television and in film and continues to spread her love of performance both in front and behind the camera.
MUSIC PRODUCER
NAT RICHMOND
was born & raised in Erie, Pennsylvania. She has created her own music lane by staying true to her identity. Incorporating the classic "boom bap" style with a modern flavor, she launched her own imprint, LiteShado Productions, in 2011. Releasing two self-produced albums under the moniker "Ne' Richa", Richmond continues to strive upward in the music game. She's been nominated for an Underground Music Award, and has earned 3 ASCAPlus Awards for her material. With over 15 years of music production, songwriting, and performance experience, the LiteShado sound has evolved into it's only distinctive brand of Hip Hop/R&B/Trap. Richmond is currently in the studio, working on her 3rd album. For more information, please visit http://www.theliteshado.com/.