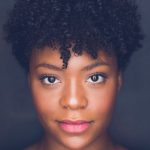 Character: Speaker One
Jennifer Burks
is a New York City based actor and singer with SW Artists talent agency. This spring she earned an M.F.A. in acting from the Actors Studio Drama School in NYC. Jenny made her Off-Broadway debuts in Almost, Maine and Funny House of a Negro during the 2017 ASDS Repertory Season. She has also performed in Little Shop of Horrors, Much Ado About Nothing, The Merry Wives of Windsor, Home is Sweet Sorrow, and acted, sang, and played violin in Marishka Phillips' production of Their Eyes Were Watching God.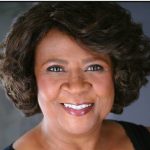 Character: Speaker Two
Linda Browne
hails originally from Youngstown, Ohio. Initially planning to pursue a career in the musical arts, her love of travel led her to join the United States Air Force working first in the field of Intelligence and then as a medical doctor after completing medical school. Linda continued her love of music and acting in various venues at many of her assigned military bases and upon retiring from the military decided to move to New York City to pursue her artistic passion.
She has had multiple roles in Off-Broadway plays and short films and recently completed a television episode for True Crimes series. She constantly encourages both of her daughters to be the best they can be, both in their professional lives as well as their personal lives. She believes that women, especially African American women, are beautiful, resourceful, intelligent, and often overlooked for opportunities such as job promotions and advancements and she feels excited and comfortable breathing life into Speaker Two in Sistas on Fire. She and her daughter Zora own and operate the only Soul food restaurant in Midtown NY.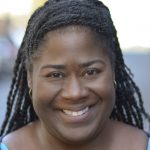 Character: Speaker Three
Desi Waters
is an actor, singer, and director. Her favorite roles include: Mabel in "Fame: The European Tour", Rit in "Freedom Train", The Nurse in "Romeo and Juliet", "The Big Help" PSA's on Nickelodeon, and vocalist for President Clinton's Birthday Celebration at Radio City Music Hall. Look for her on Season 3 of "Broad City." Desi is mad because she doesn't want to smile for the dude trying to get her number. I am honored to be part of "Sistas on Fire" because I can honor my ancestors and pave a smoother road for the next generation.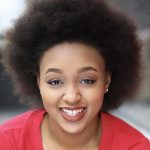 Character: Speaker Four
Canitra Billups
is an actress, performer, and songwriter. She's originally from Hampton,Va, currently living in Manhattan, New York. She recently graduated from the American Musical and Dramatic Academy in Manhattan, and is extremely excited to be a part of this production. It is her goal to affect each and every person when she performs, and she strongly believe that this production can help her do just that.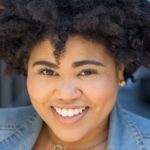 Character: Speaker One
Joya Richmond
is thrilled to be joining the cast of Sistas On Fire! Born and raised in Atlanta, Georgia, Joya moved to New York to pursue a career in the Performing Arts. She is a graduate of AMDA and The New School where she received a BFA in Musical Theatre. Her favorite roles thus far have been, Rona Lisa Peretti in "The 25th Annual Putnam County Spelling Bee" and Angela Davis in "Black Panther Women". Television and film credits include Charlotte in the series "Capital Advice". She would love to thank all God, her incredible parents, and all of her mentors for their encouragement and support!
Chorus: Principal Member
Tiffany Reneè Thompson
is very excited to make her Midtown International Theater Festival debut! Selected Credits: National Tour of Odd Squad LIVE (Lady Terrible), The Wedding Singer (Tina Turner/Crystals), Freedom's Song(Sara), Electra (Chorus Leader), and A Funny Thing Happened……(Domina). She would like to thank Ahdream and the production team for bringing her along on this project. Much love to her family and friends! Proverbs 31:25.
I'm mad because I'm not allowed to be carefree and black without feeling watched or judged.
ENSEMBLE CAST
Ensemble Cast Member 1
Ashley Alexandra
is thrilled to able to join the cast of Sistas on Fire. A lover of new works, Ashley has performed in a number of new musicals across NYC including the Signature Theater and the main stage of the USS Intrepid. This summer Ashley can also be seen in Something Like A Fairytale, a new musical traveling to the National Black Theater Festival. Having already debuted her cabaret, Belting And Brews, at The Duplex, 2017 is proving to be a wonderful year. Additional credits include: MP (Deployed: A New Musical), Whatshername (American Idiot), Deloris (Sister Act: The Musical) and Nehebka (Aida)
Ensemble Cast Member 2
Jennifer Mosby
is currently a Postbac Premed student at Columbia University. Her journey to Columbia and thus New York City started with her work as a Residence Director and Diversity Coordinator at Bard College at Simon's Rock. There she was exposed to many of the downfalls of living in a small rural area related to healthcare and wanted to be a part of the movement to change that. She is originally from Memphis, Tennessee and received her bachelor's in History of Art from Yale University.
Ensemble Cast Member 3
Vickie Carson-Clemons
has a great love for the theater and enjoys all aspects of it. Vickie was born in Carnesville, Ga, the 9 th . child of Judge and Icie Carson. Vickie's husband, Robert, encourages and supports her in all that she strives to achieve. She is employed by Linon Home Décor in the Accounting Department. She is a graduate of Franklin County High School, and furthered her education at Queensboro Community College. Vickie attended the School Of One Voice where she discovered another gift "song writing" and has written and performed several songs at the end of semester recitals.
She also attended Lazare Dance/Acting classes. Vickie comes with much experience in the theater with Don Durant and others. Some of the productions that she has appeared in are: "Coming Home To Papa", "Caught Up", "Another One Gone" and "Triumphant ", She was last in Sistas On Fire Nassau Community College" and "Upon This Night". Vickie truly loves performing and the challenge of learning her lines quickly and is always supportive of her fellow actors and actresses. When asked, "Where do you find the time", you will hear her say, when doing something that you truly "Love" and it is your "Passion" there is always time. As a Christian, Vickie attributes all that she has accomplished to God, believing that all things are possible through him.
Ensemble Cast Member 4
Ashley Taylor Greaves
is an actress and director from Brooklyn, New York. Ashley found her first love in theater at a young age in a production of Seussical, and has not gone back since. While studying under the tutelage of instructors Deb Margolin (Obie award for sustained excellence in performance) and James Bundy (Artistic Director for the Yale Repertory Theater), Ashley has earned roles in The Tempest (Miranda, Whitney Humanities Theater), and The Get Down (Extra, Sony Pictures Television) among various other theater and television appearances. She graduated with a BA in History from Yale in May 2016.
Ensemble Cast Member 5
Yvette Bedgood
is a professional singer, dancer, actress, whom has performed roles in various operas, musicals and theater. Her vocal versatility is expansive in being able to perform jazz, pop, R&B, gospel, classical, rock, musical theatre and hip-hop. As a chorister and a soloist, she has performed regionally and internationally within various venues and ensembles. She has also sung with the NY Pops, Philly Pops and Buffalo Philharmonic and Carnegie Hall sharing stages with Broadway and opera stars. Yvette has also done a few commercials and television spots.
Ensemble Cast Member 6
Monique Siaw
also known as Arabena, is a Ghanaian American Brooklyn-based vocalist and aspiring musician. When she is not singing along to funky tunes, she works for AFROPUNK as an AFROPUNK ARMY Program Coordinator, where she helps run their Earn A Ticket Program.
PRODUCTION STAFF
Stage Manager
Oleander Furman
is an artist working, living and breathing in New York City. A Bronx native, she is constantly inspired to question and observe the world around her. She is an actor, singer and entertainer dedicated to using the arts to tell stories. Oleander received her B.A. in Political Science and English from Wellesley and has continued on her journey into wordplay, storytelling and curating her narrative as a black woman navigating society. She is thrilled to be a part of Sistas On Fire, and would like to thank everyone for the opportunity to help share the invaluable narratives of black women.
Sound/Technician
Toni Nicole
is an engineer originally from Athens, Georgia and the suburbs of Memphis, TN. A graduate of Howard University and New York University, she currently resides in Brooklyn, where she is pursuing a career in music performance, music business, and music technology.